Channel Letters & Dimensional Lettering
View Channel Letter Gallery
An increasing number of businesses across different industries have started to use channel letters and dimensional letters – and for a good reason!
Channel letter signs offer unmatched flexibility and versatility, giving business owners the ability to customize their signage needs to meet their branding guidelines and personal design preferences. Whether you need flat dimensional letters, illuminated signs, or a custom sign for your business, we've definitely got you covered.
Seismic Signs is the leading local provider of channel letters, providing high-quality service and fabrication that meets your budget.
Call Seismic Signs today at (619) 503-3634 for a Free Channel Letter Sign Consultation!
Storefront Channel Letters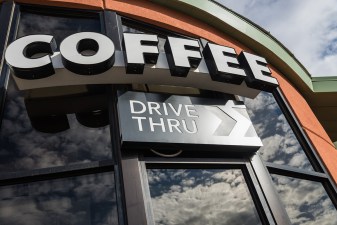 Most of our clients want a channel letter sign for their storefronts. In case you didn't know, channel letters are 3D signs usually made of metal or plastic. They are made by combining individually cut elements such as numbers, letters, symbols, or images, aligning them and securing them to a back frame. In most cases, the signs are internally illuminated as well. A durable acrylic top covers the channel, which comes in different colors and transparency levels to give you the exact look you want.
With these signs, you can spell out your business name, highlight a slogan, and include your logo. Our company provides the broadest range of colors, sizes, fonts, and styles, ensuring that you receive a custom sign that meets your business needs. It's also possible to hand-form the channels, allowing you to craft any icon or image and add them to your custom signs.
Retail stores, grocery stores, shopping centers, schools, office buildings, and churches are among the most avid users of channel letter signs.
Dimensional Letters
Dimensional letters are often mistaken for channel letters because they are also made from individually crafted elements. It's worth understanding that channel letters are hollow to give room for illumination, while dimensional letters are made from solid sheets of metal or acrylic. You have a lot of choices when it comes to sizes, fonts, and styles. You can also customize the thickness of the material, giving you full control over how your dimensional letter looks.
Seismic Signs produces beautiful dimensional letter signs that reflect your brand identity and promote your products or services.
These signs are often used by retail stores, malls, offices, and restaurants. Additionally, they may also be used as indoor signs.
Backlit & Illuminated Signs
To make your channel letters even more unique, consider using LED lighting. Aside from making your signs more beautiful, this also helps them be more visible at night and in bad weather. This way, you can guarantee that potential customers will see your signs regardless of the time of day and weather conditions. Our company takes care of the entire process, from designing the channel letters to installing the electrical elements.
If your business is open until late in the night, a backlit channel letter sign can be all you need to continue generating new customers.
Theaters, restaurants, nightclubs, coffee shops, and convenience stores all benefit from using lighted signs. Indeed, any business can find a use for an illuminated sign for promotion purposes.
Obligation-Free Consultation
We pride ourselves in offering high-quality products and fast turnaround times. This is made possible by our team of experienced sign specialists who will work with you throughout the course of your project. Let us be your long-term signage partner, and we'll be more than happy to provide all your signage needs.
Call Seismic Signs today at (619) 503-3634 for a Free Channel Letter Sign Consultation!