Vinyl Wraps
View Vinyl Wrap Gallery
Seismic Signs is a leader in creating some of the best vinyl wraps for all your marketing needs.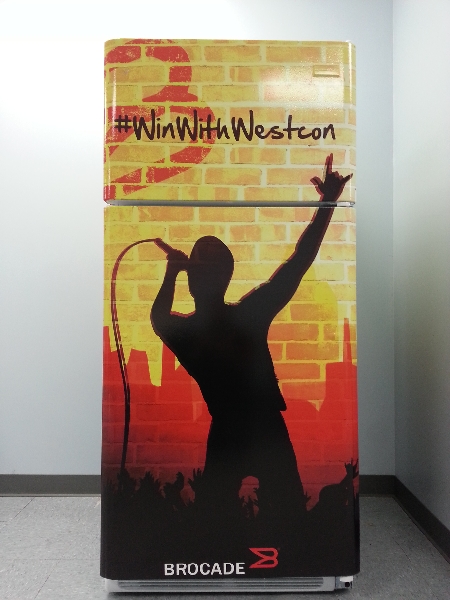 Are you looking for a vinyl graphic for your break room refrigerator, fleet of vehicles, or business windows? We have the right vinyl graphic product to suit your needs and budget. Our vinyl wraps specialists can assist you with all your unique vinyl branding needs.
Do you need your front desk, entry walls, or tables wrapped in custom vinyl graphics? Our San Diego expert team can recommend the most suitable vinyl materials for your brand. In fact, they will assist you with the design, manufacturing process, and installation of the right product – which will help attract more customers to your business. Our products look professional and are highly reflective of your brand.
Call Seismic Signs today at (619) 503-3634 for a Free Consultation with a Vinyl Wrap Specialist!
Vehicle Vinyl Wraps And Graphics
Our vinyl wraps are important to publicize your business as well as increase the customer perception and confidence of your company. If you visit your clients at their homes, you know that the client is quite hesitant to let you in unless you have some identification. In fact, an electrician, cable installation team, landscaping company, and exterminators are some of the businesses that visit the customer at their homes. A vehicle vinyl wrap can help your customer feel more confident and welcome you into their homes. In fact, the client will feel confident that you are who you say you are with such a vehicle wrap.
Our professional vehicle wraps include:
Vehicle vinyl wraps are becoming popular across a wide range of industries such as plumbers, electricians, cable companies, delivery vehicles, landscapers, tutors, dry cleaners, and handymen.
Any business can benefit from an attractive vinyl wrap – whether you want a full vehicle wrap, just a few graphics or wraps for the entire fleet of your company. Seismic Signs is your local San Diego partner in providing the best vinyl graphics for your needs.
Vinyl Graphics For Any Surface
A vehicle wrap isn't the only way vinyl graphics can help promote your brand and increase your customer experience. In fact, Seismic Signs offers vinyl solutions for all aspects of your company – such as the windows, walls, tables, floors, or any other smooth surface like a carpet, metal or acrylic surface.




More companies are using vinyl to design attractive murals for their businesses. These murals are mostly used in hallways, break rooms, lobbies, conference rooms, and windows. They will help relax, inform, and excite the potential customer. Vinyl murals are durable and resistant to traffic and cleaning. Hence, they are ideal for high-traffic areas on your premises.
Custom Vinyl Wrap Company
We are a full-service vinyl graphic shop in the area. Our team will handle all aspects of your vinyl wrap project. In fact, you start with our initial free consultation where we listen to your business needs and goals. That way we are in a position to recommend the right vinyl product to suit your needs and budget. Even though there are many vinyl products on the market, our team will help you choose the best product to match your needs.
Our design team will work with you to get everything exactly how you want it. If you have existing guidelines – we can work with them. If not, we will start from scratch. Once you approve our final design, our team goes to work on your project to finish it as quickly as possible.
Most of our vinyl products come with installation in order to ensure that it is free of wrinkles and bubbles. Our products are attractive and professional.
Free Vinyl Wrap Consultation
Seismic Signs is a leading vinyl wrap company in the area. Our San Diego team will offer the best value for your money. In fact, we want to be your long-term vinyl signage provider in the area.
Call Seismic Signs today at (619) 503-3634 for a Free Consultation with a Vinyl Wrap Specialist!