Vinyl Printing
View Vinyl Printing Gallery
Seismic Signs is your local source for vinyl printing services, such as graphics, banners, wraps, and signs!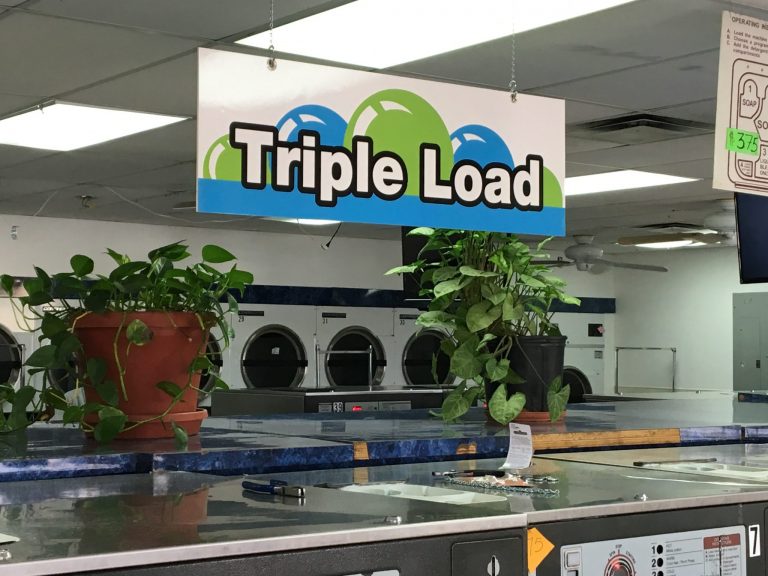 If you're looking for a vinyl film for your business windows, vehicle wraps for your fleet, a tradeshow banner or apply a branding message to any smooth surface of your facility; you're in the right place. We have the best vinyl specialists in the industry and the solutions you need to grow your business.
We create every vinyl product including, lettering and banners, and our specialists will help you find the right product for your needs. As a full-service San Diego sign shop, we not only fabricate your vinyl products, we also can design, and install your products to guarantee a professional finish that truly reflects your hardworking brand and business.
Call Seismic Signs today at (619) 503-3634 for a Free Consultation with a Vinyl Printing Specialist!
Vehicle Wraps & Graphics
You can use printed vinyl not only to advertise your business but also create a good perception and build customer confidence. If you're operating a business where you visit your clients at their home, such as electrical services, extermination or cable installation, you might have a hard time doing your work if they don't let you in. However, having a branded vinyl wraps on your vehicles is the best way to inform your customers that you are who you say you are, making it easier for them to feel comfortable when allowing you access to their home.
Our vehicle wrap services include:
Different types of businesses across many niches are using ad wraps. However, the most notable include delivery vehicles, handymen, cable companies, plumbers, repair techs, landscapers, tutors, electricians, dry cleaners and much more. Anyone, regardless of their niche can enjoy the advantages of using vinyl graphics for their vehicles.
Whether you're interested in a full-auto wrap, partial wrap, or a vehicle magnet, Seismic Signs has the solutions that will fit your business, marketing, and visibility goals perfectly!
Vinyl Products For Any Surface
You can market your San Diego business in a variety of other ways to increase your visibility and improve the customer experience. Seismic Signs is your dedicated provider for attractive printed vinyl graphics. Our large format graphics and wall murals are a great marketing option that will adhere to most surfaces, including tables, floors, walls and other smooth surfaces such as metal, concrete, acrylic, wood, tile, plastic and even some carpet.




Many companies are finding the value of using vinyl wall murals throughout their facility. They can be placed in hallways, conference rooms, break rooms, windows, and lobbies and are being used to motivate, relax, tell the history of your business, and much more. Our vinyl graphics are so durable; they can be placed in even the highest traffic areas, allowing you to maximize your branding and marketing efforts in areas never before considered.
Promotional Banners
You can use banners for various purposes, but they are more commonly used to promote or market a business or event. They are either placed outdoors to attract customers to your event or business or placed indoors to help customers find information or specific areas. For indoor use, retractable and hanging banners are mostly used, especially at tradeshows. However, for outdoors, we offer high-grade, durable vinyl banners that can withstand harsh weather, making them a smart, long-term investment.
At Seismic Signs, we understand how the quality of your banners, can impact your ability to achieve your business and marketing goals. Your banners need to be professionally crafted and made from high-quality, durable materials. As a leader in the sign making industry, we not only provide premium-quality solutions but by utilizing efficient business and manufacturing services, we can offer affordable solutions that make it easy for you to get the signs you need to help grow your business.
Banner Support Structure
Depending on your display choices for your banner, you might require grommets, which are built-in hanging mechanisms or banner stands that provide external support. You may also utilize both options in some cases. During your free consultation, we will go into detail about how you're planning to use your banner and display it. If there are any modifications and structures required, they will be added to your final quote. You can choose any from our multiple banner display options, and we will help you make the right choice. You can view some samples of the material and support structures from our local sign shop.
Custom Printed Vinyl Company
We are a full-service shop handling signs and graphics and will take care of your vinyl project entirely. We will listen carefully to your ideas, goals, and needs; this insight allows us to recommend the right products according to your budget and planned usage. We understand that there are various options, our signage experts will help narrow down the choices and only present the best options for your brand and business.
Whether we are creating an entirely new project or using the existing branding options, we are here for you. Our San Diego graphic designers work closely with our fabrication team to ensure your project is in line with your vision and matches your approved proof. For most of our vinyl products, we also provide professional installation services; our team will ensure your product is free of any warps, wrinkles or bubbles.
Free Vinyl Printing Consultation
You can always count on Seismic Signs for the most professional, customized and attractive vinyl wraps. We are here for any signage needs you might need, now and in the future.
Call Seismic Signs today at (619) 503-3634 for a Free Consultation with a Vinyl Wrap Expert!